Works to build the church got underway in Casal Bernocchi (Rome) more than a year ago, but were soon stopped because of the presence of archaeological remains.
Since then, the ruins have been fully excavated and have revealed a bath-house and series of ancient tombs, which date to between the first and fourth century AD.
The remains of the bath-house show its plumbing and heating system which allowed the ancient Romans to indulge in daily hot baths.
The digs also revealed the bathing area's spectacular black and white tile floor mosaics.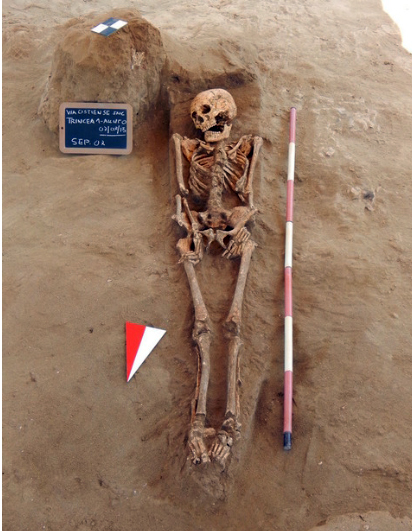 The area of Casal Bernocchi sat alongside the ancient Roman highway, Via Ostiense – which ran between the port city of Ostia Antica and the Eternal City and was much trodden by traders. The ancient tombs revealed tens of bodies which had been buried according to different styles over the course of four centuries. Inside the tombs archaeologists found bracelets, rings, coins and jars which had been buried with the dead.
Source: http://www.thelocal.it/20160711/ancient-roman-baths-and-tombs-found-as-rome-suburb-builds-church